CRKT Avant-Tac Everyday Carry Folding Knife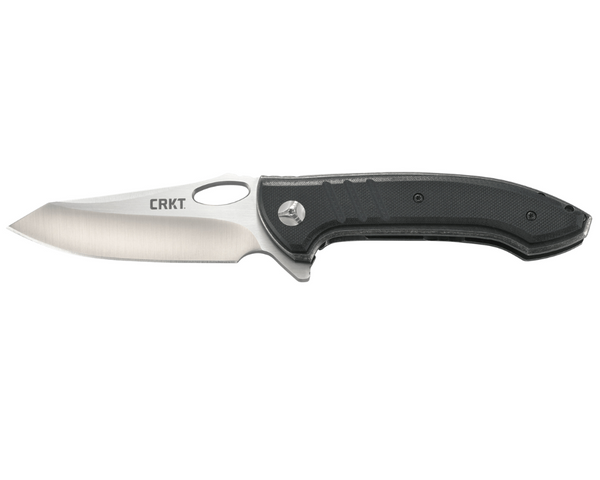 Easy to carry. Built for hard use. With its tactically-inspired usability, clean lines, and highly-ergonomic build, the Avant™-Tac everyday carry folding knife asserts its position at the top of the pack.
When he's not creating, Eric Ochs likes to take in the views of his Oregon backyard from over 8,000'. He's climbed a handful of PNW volcanic peaks and channeled the power of perseverance from these missions into his hardworking designs.
The proof is in the prominent flipper opening and the fast, smooth IKBS™ that uses lubed ball bearings in the pivot to deploy the blade at lightning speed. It's also built with a thumb hole for a more deliberate, manual open. Once the high-carbon, stainless steel modified sheepsfoot blade is deployed, the locking liner adds a solid layer of safety. The G10 handle keeps it solid in the hand even when muddy or wet.
Tactical utility and frontcountry style converge to create the Avant™-Tac.
Features:
• IKBS™ Ball Bearing Pivot System Deploys the Blade Smooth and Fast
• G10 Handle for Excellent Grip in All Weather Conditions
• Flipper for Fast Opening
Specifications:
• Blade Length: 3.63" (92.15 mm)
• Blade Edge: Plain
• Blade Steel: 8Cr13MoV
• Blade Finish: Satin
• Blade Thickness: 0.14" (3.48 mm)
• Overall Length: 8.44" (214.33 mm)
• Closed Length: 4.79" (121.69 mm)
• Weight: 5.90 oz. (167.26g)
• Handle: G10
• Style: Folding Knife w/Liner Lock
Accepted Payment options
- Visa
- Mastercard
- American Express
- Visa Debit
- Bank Deposit