Guide TK631 Thermal Monocular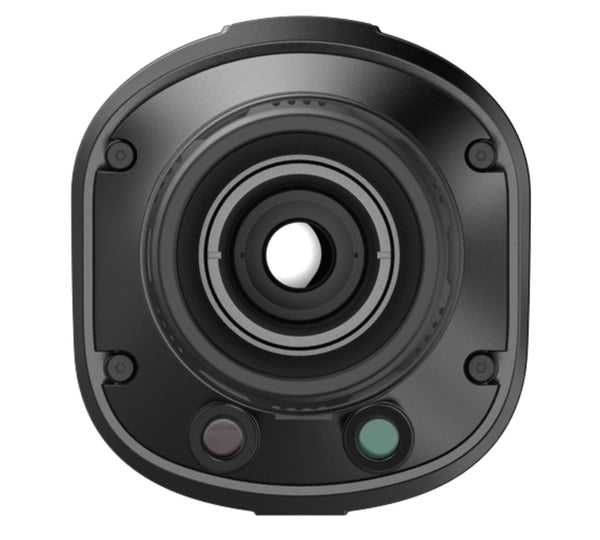 Equipped with Guide's new self-developed infrared detector and the patented image processing technology, the TK Gen2 Kitalpha Series captures sharp imaging and is packed with powerful features like image and video recording, smooth zoom, pseudo-color adjustment, approximate ranging and PIP. Personalized image observation is supported in different scene modes.
Features:
• Superior image quality and detailed vision in complex environments.
• High Quality Imaging Day and Night
• Full-color HD display
• PIP mode for highlighting the target
• Anti-Fog Eyepiece brings the clarity
• Multiple Color Palettes to Highlight the Target
• One-click switch between three scene modes
• Extended 8x Digital zoom capability
• Photo and Video Recording
• With IP66 protection level and 1-meter drop test, it can handle the elements. 
Infrared detector
• Detector type: VOx
• Detector resolution and pitch: 640 x 480, 12 μm
• Spectral range: 8 to 14 μm
• NETD: ≤30 mk
• Frame rate: 50 Hz
Lens
• Focal length: 35 mm; F1.0
• Focus: Manual
• Field of angle: 12.5° × 9.4°
• Optical zoom: 2.0x
• Digital zoom: 1 – 8x
Display
• Display type: 0.4" FLCOS 
• Resolution: 1280 x 960
• Eyepiece: Monocular, exit pupil distance≥10 mm, diopter adjustment: -4 to+2
• Eyepiece zoom: 13.8x
• Video output: Digital video
Power
• Battery type: 2 Built-in 18650 batteries (6000mAh)
• Battery life: ≥ 4.5 hours
Interface
• USB: Type C, (USB 2.0 standard), supporting power supply and data access
• Video interface: micro HDMI
• External expansion: External Display and Bluetooth remote control
• Mechanical interface: UNC ¼"-20 (Tripod mounting), Mechanical expansion interface
Functions
• PIP: Upper left, Upper middle, Upper right, Closed
• Scene modes: Enhanced, Highlight and Natural
• Ultra power saving mode: Available
• Image capturing : Yes
• Video recording : Yes
• WIFI: Transmission of real-time video via WIFI for remote control in the 2.4G frequency band and within 15 meters
• Color palettes: Black Hot, White Hot, Adjustable Red Hot, Iron Red, Blue Hot, Green Hot
• Compensation modes: Shutter and scene compensation
• Rough ranging: Available
• Laser: Laser indicator (up to 200 m)
• Illuminator: On / Off
System
• Language settings: Chinese / English / Russian / German / French
• Memory capacity: 16GB
• Start up: 2 Sec
Environmental
• Storage temperature range: -30°C to 60°C
• Humidity: 10 % to 95 % non-condensing
• Shock: 30 G at 11 ms half sine pulse
• Vibration: 10 Hz - 150 Hz
• Certification: IP66, FCC, CE, RoHS, EAC, un38.3
Physical:
• Weight: ≤560 g
• Dimensions: 214 × 65 × 71 mm
Range Performance

 

Size

Recognition Range

Detection Range

• Boar

0.9 x 0.7 m
450 m
880 m

• Deer

1.5 x 0.5 m
580 m
1150 m
•

 Human

1.8 x 0.5 m
700 m
1400 m

• Vehicle

2.3 x 2.3 m
1400 m
2800 m


Accepted Payment options
- Visa
- Mastercard
- American Express
- Visa Debit
- Bank Deposit