Nikwax Waterproof Wax For Leather: 100ml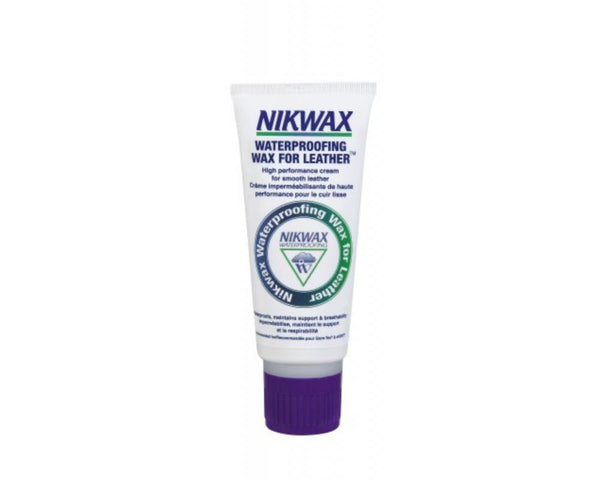 Nikwax Waterproof Wax For Leather: 100ml
This brilliant waterproofing wax not only keeps feet dry, but it can be used on either wet or dry leather and once applied, the items treated can be used immediately without waiting for the wax to dry. Its fast-acting, deeply penetrative ingredients add water repellency, reduce water absorption and maintain breathability. It also revives the appearance of leather, maintains its suppleness and even adds to or enhances the shine.

Features:
• Easy to use WaterBased wax for smooth leather
• Waterproofing Wax protects walking, motorcycle, work, and sports footwear plus bridle work and saddlery
• Adds Durable Water Repellency - Provides immediate protection to wet or dry leather 
• Maintains breathability - Replenishes tanning agents to maintain the support of leather footwear without over-softening
• Water-based, non-flammable and fluorocarbon-free WaterBased waterproofing cream for smooth leather footwear.
Accepted Payment options
- Visa
- Mastercard
- American Express
- Visa Debit
- Bank Deposit