Spartan Javelin Lite Bipod Fixed Leg Length | Long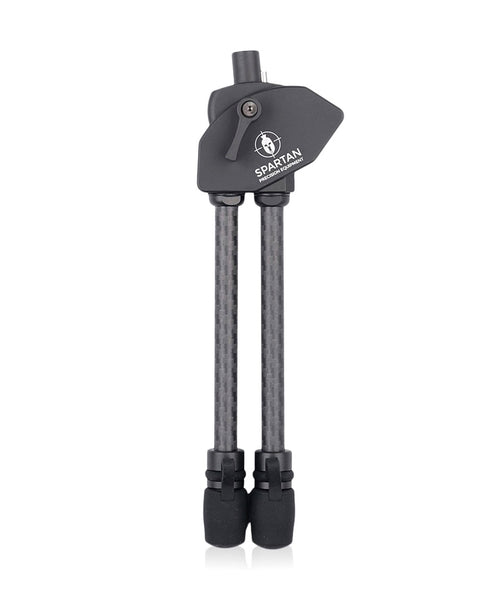 With interchangeable leg options, the Javelin Lite bipod is available in three lengths to accommodate shooters wanting a lightweight modular bipod that will serve a multiple of disciplines from shooting on the range to hunting in the most demanding environments (available in STANDARD and LONG leg lengths). By using high-grade carbon fibre, the Javelin Lite weighs just 130 to 135 grams and does not compromise the balance of a rifle, making it perfect for hunters on the move, especially as it can be attached and detached in an instant using the 'Spartan Magnetic Attachment System'.
Choose from standard or long legs.
Features:
Locking cant facility for uneven terrain
Track targets with the traversing function or use in locked target mode
Interchangeable fixed-length legs (legs not adjustable)
Quick and easy to swap to other rifles using the spartan magnetic attachment system
Secure sling attachment
Low profile adapter makes carrying a slung rifle comfortable
Range of different accessory legs available to accommodate different shooting positions and terrains
Supplied with classic rifle adapter kit to attach bipod
Compatible with a full range of 12mm Spartan Rifle Adapters
Specifications:
 Weight: 140g / 5oz
Materials: Hard anodized 7075 aluminium; multi-layered carbon fiber
Cant/Pan: Cant 15 degrees left and right; pan 30 degrees left and right 
Ground Clearance: 22cm / 8.7" 
Accepted Payment options
- Visa
- Mastercard
- American Express
- Visa Debit
- Bank Deposit