Walther Pro Gun Care Expert Oil: 50ml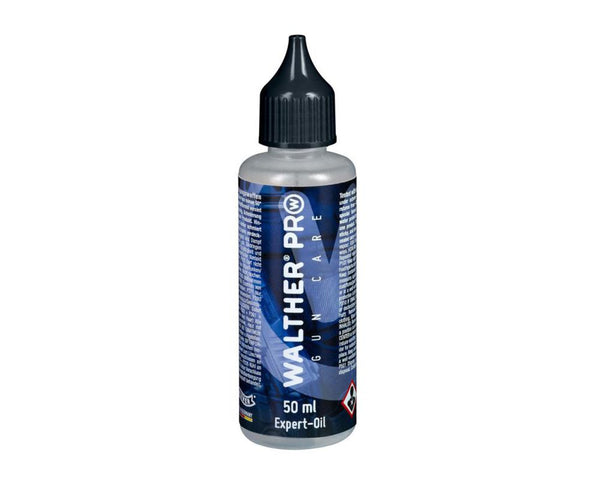 Tested under extreme conditions with service firearms, hunting rifles and blank-firing guns, Walther's Pro Gun Care Expert range can be used at temperatures from −50° to +210° C (−58° to +410° F). The special formula provides rust protection, cleaning, water protection, lubrication, and preservation all in one product.

The long-lasting film is not smeary or sticky and does not attract dust.

Features:
• Protects against rust
• Keeps out water
• Cleans barrel, receiver, and parts made of metal, wood, and plastic
• Protects your gun and preserves its value
• Lubricant, solvent and rust inhibitor for use in the home, garage, and workshop.
Accepted Payment options
- Visa
- Mastercard
- American Express
- Visa Debit
- Bank Deposit