Game On Paradise Duck Swimming Decoy Family: 6-Pack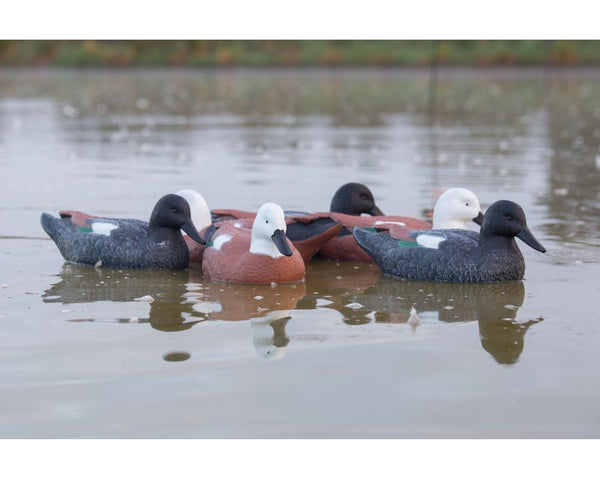 At 20" these magnum size decoys are very bright and provide that extra drawing power needed when you're hunting big water or where you are limited to how many decoys you are allowed in your spread.

A weighted keel allows for quick and easy set-up and also for short stringing decoys for shallow water.

Made from virgin polyethylene for durability and the lifelike carving and paint finish details on the hen and drake, these will add a life like detail to any spread. Whether you are starting your first decoy set-up or looking to add magnums to your spread of decoys.
Package includes: 3 Hens and 3 Drakes.
Check out our other listings for an awesome range of Duck Shooting Gear including, 16" and 20" Mallard Decoys, Paradise Decoys, Duck Callers, Hunting Blinds, Camo nets, Neoprene Waders, Muck Boots, Laydown Blind, motorised decoys, motion decoys, decoy bags and more!
Accepted Payment options
- Visa
- Mastercard
- American Express
- Visa Debit
- Bank Deposit