Accu-Tech 27-Piece Hammer & Punch Set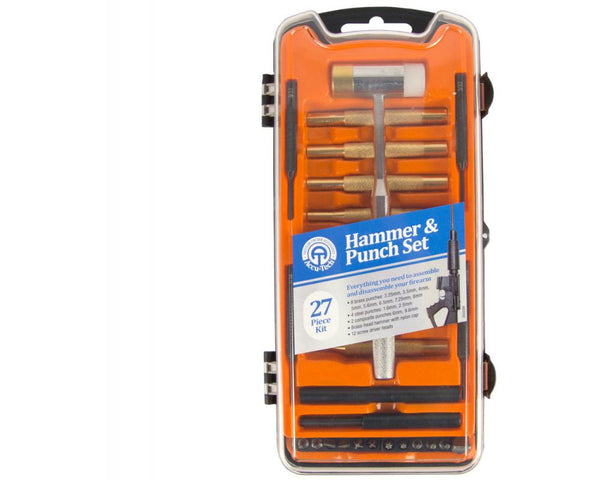 Accu-Tech proudly brings to you high quality, durable cleaning products, designed for the rigors of repeated use on your beloved rifles and shotguns. Make sure you treat your firearms right when it comes time to cleaning and maintenance, and use Accu-Tech. Accu-Tech products are on par, if not better than other popular brands like Hoppes, Outers, and Gunslick at a better price! The Accu-Tech Hammer and Punch Set contains everything you need to assemble and disassemble your firearm including:

• 8 brass punches in the following sizes: 3.25mm, 3.5mm, 4mm, 5mm, 5.6mm, 6.5mm, 7.25mm, and 8mm
• 4 steel punches: 2x 1.6mm, and 2x 2.5mm
• 2 composite punches: 6mm, and 9.6mm
• 1 brass-head hammer with nylon cap
• 12 screwdriver heads.
Accepted Payment options
- Visa
- Mastercard
- American Express
- Visa Debit
- Bank Deposit