Accu-Tech Cleaning Cloth 2 Roll Pack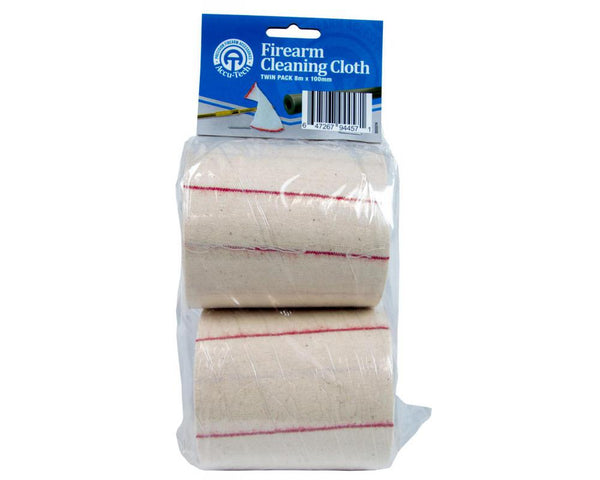 Forget about those old rags and spare T-shirts to clean your valuable firearms and parts with and grab yourself some Accutech cleaning cloth in an affordable 2 pack combo!

The cloth is 4 inches wide with red lines to indicate where the cloth should be ripped, approximately 8.5 metres in total length.

These rolls will last a large number of cleans and store neatly in your cleaning bay.
Accepted Payment options
- Visa
- Mastercard
- American Express
- Visa Debit
- Bank Deposit