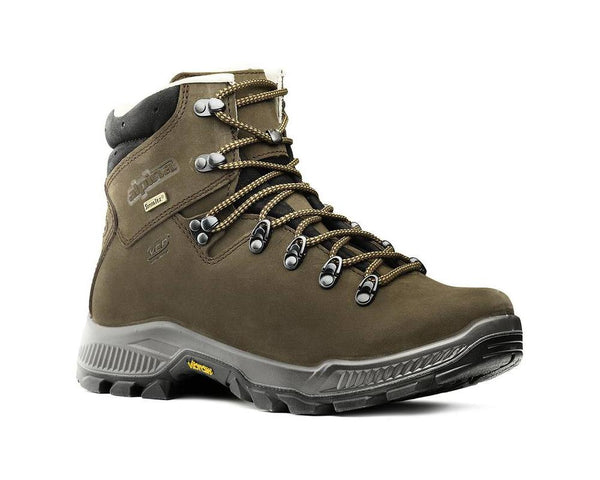 Alpina has innovatively applied its vast knowledge of skiing gear to create outdoor boots that are evenly advanced and stubborn when it comes to reaching the top. They're built from first-class technical solutions and durable materials so they make hard work look easy. This walking gear constantly provides stability, ensures comfort, repels water, and helps ventilate the foot. Trekking boots by Alpina are able to transport their wearer everywhere, no matter how steep and how high the goal is.

Features:
• Easy going and comfortable mid-length hiking boots
• Upper material: Nubuck leather 2.6mm
• Lining: Sympatex
• Footbed: VCP (volume control plate)
• Sole: Vibram rubber
• Weight: 780 g
• Colour: Brown
UK Sizing

​​​​​​​This boot is best suited for low level trail walking as well as mid level tramping on marked routes.
Accepted Payment options
- Visa
- Mastercard
- American Express
- Visa Debit
- Bank Deposit