Game On Clip On Decoy Motor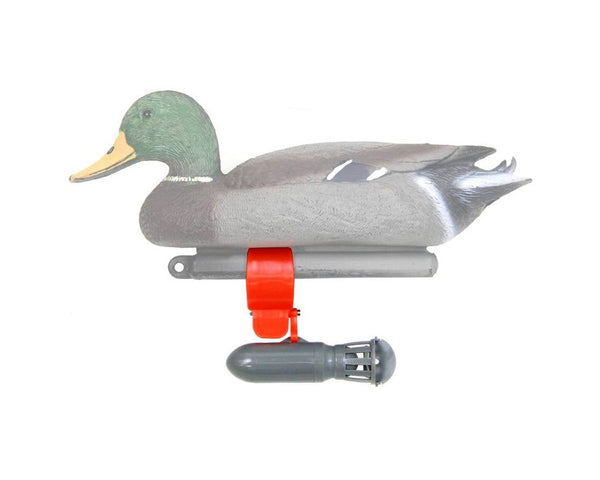 The Clip On Decoy Motor is a powerful propeller that allows you to convert your floatation decoys to a swimmer. The swimming decoys provide a calm and non-dangerous feeling for wary birds flying above. This life like setting will attract more birds to land within a few feet from the spread. 
Features:
• The slim body torpedo style
• A 3000 rpm motor
• Integrated weed-guard
• Easy to install clip 
• Uses 1 "C" size battery (last longer than a "AA") 
The claw-style clip let you clip it under various type of duck or goose decoys. It is strong enough to push a life-size to oversize decoy. 
Easy and inexpensive way to add motion to your decoy spread.
Uses 1 "C" size battery (not included).
*Decoy not included*
Accepted Payment options
- Visa
- Mastercard
- American Express
- Visa Debit
- Bank Deposit