Game On Shoveler Duck Decoy Pair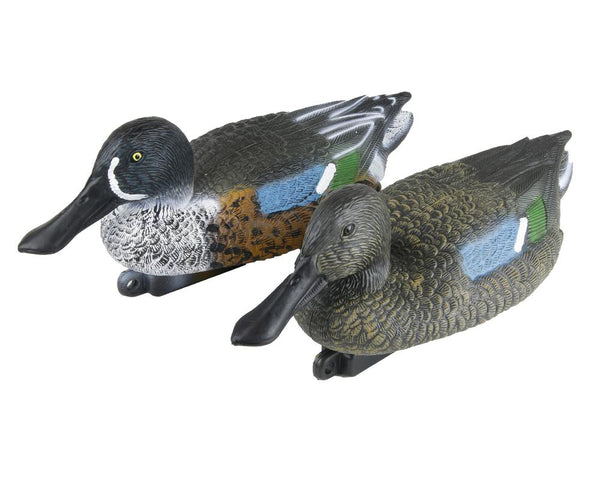 Entice some Shovelers to your pond this season with some new Game On Shoveler Duck Decoys. Hand painted to detail, these shoveler decoys are exquisite and very realistic looking once you've added them to your spread! Very realistic coating in multiple colours provides super realistic textured surface eliminating shine when wet.
Lightweight and easy to use, store and transport, these Game On Shoveler Decoys would be a great addition to your decoy collection!
Features and Specifications:
• Custom made for New Zealand
• Super realistic colour and detail
• Add confidence to your spread
• Hand painted 
• Weighted keel for lifelike motion in the water even with the slightest breeze
• Dimensions (L x W): 370 mm x 140mm approx
• Included: 1x hen and 1x drake
Accepted Payment options
- Visa
- Mastercard
- American Express
- Visa Debit
- Bank Deposit