Ghillie Suit Woodland Camo Size M-L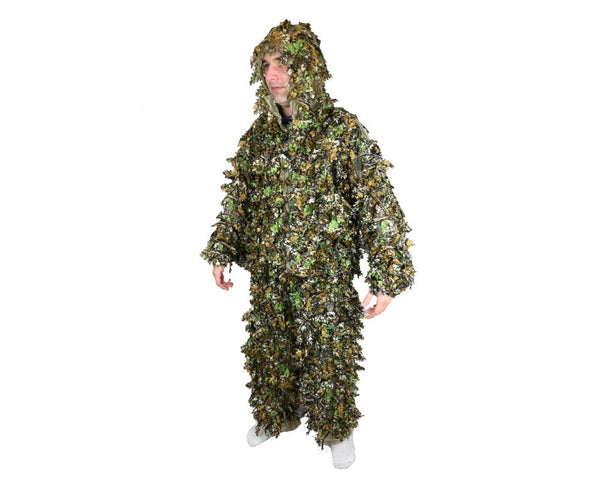 The Outdoor Outfitters 3D Leafy Camo Suit is a super light, comfortable and silent three dimensional 2 piece camouflage suit. This ghillie suit consists of a lightweight polyester mesh shell which is covered with over a thousand leaves designed to break up your outline and form. These leaves give this ghillie suit amazing depth allowing you to blend into your environment.
• 2 Piece trousers and shirt - fast to put on
• Packs easily into the provided mesh bag.
Accepted Payment options
- Visa
- Mastercard
- American Express
- Visa Debit
- Bank Deposit