Leder Tanning Kit Commercial 30KG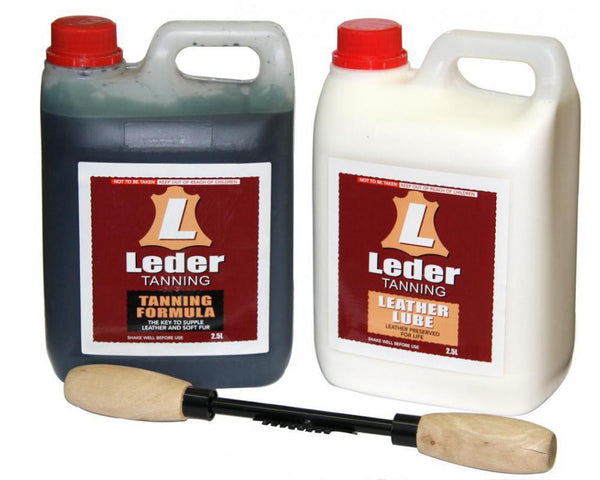 This COMMERCIAL 2.5lt Leder Tanning Kit is perfect for anyone wanting to tan their own hides including kangaroo or deer. Instructions for tanning are on the box and will tan up to 30kg of skins. Suitable for full cowhides.

Contains 2.5L Tanning, 2.5L Lube and the Commercial Fleshing Knife.

How to tan skins:

- Skin should be salted immediately after skinned. Skin must be tanned within one month.
- Mix Leder Tanning Formula with water in a suitable bucket or tub. Place skins and salt into the solution. The tanning process takes between 3 to 10 days depending on the thickness of the skins.
- When the tanning process is complete, wash skin and apply Leder Leather Lube with a soft brush. Peg out skin to dry.
Accepted Payment options
- Visa
- Mastercard
- American Express
- Visa Debit
- Bank Deposit