Leica Trinovid HD 10x42 Binoculars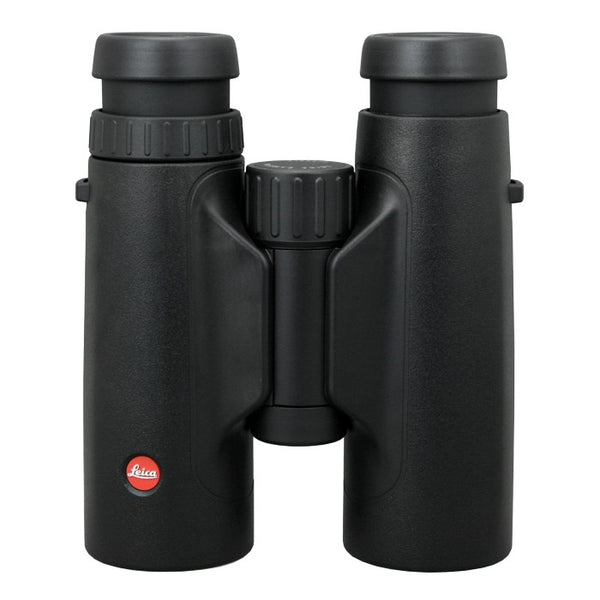 Compact, light and rugged – Leica Camera AG (Wetzlar) raises the bar with the new generation of the 42 mm models in the Trinovid HD family. In their class, the Leica Trinovid 8x42 HD and the Leica Trinovid 10x42 HD binoculars with Leica HD optics offer ideal and previously unattained viewing quality for outdoor and wildlife enthusiasts.
Thanks to the new optics, Trinovid HD binoculars guarantee an exceptionally bright and clear view, pin-sharp resolution, superb colour fidelity and perfect contrast. The ideal balance of high transmission and a bright viewing image with natural contrast and colour rendition guarantees breathtaking viewing experiences and unhindered enjoyment of the natural world, even in unfavourable light, on cloudy days and during the twilight hours.
'With a weight of only 720 grams and a length of 140 millimetres, the new Trinovid HD binoculars are extremely compact and are an equally ideal companion for wildlife and outdoor enthusiasts and hunters,' says Nanette Roland, Product Manager, Leica Sport Optics. 'The new Leica Trinovid HD binoculars was designed for fast and universal use. They offer high optical quality and are extremely rugged and resilient at the same time.'
The absolute reliability of the Leica Trinovid HD binoculars in everyday use is guaranteed by perfect ergonomics and particularly durable special armouring. Further advantages are their low weight and compact design that rests in the palm, the most stable part of the hand. The new Leica Trinovid binoculars also offer outstanding close range viewing (Trinovid HD 8x42: 1.8 m/Trinovid HD 10x42: 1.6 m) and a wide field of view at all distances.
As is the case with the top models in the Leica range, the lenses of all Leica Trinovid binoculars feature an extremely effective, water-resistant and dirt-repellent coating. Dioptre corrections can be conveniently and easily applied with the right-hand eyepiece and personal settings for the eye-relief distance can be set by adjusting the eyecups with four click-stop settings.
The benefits at a glance
Outstanding optical performance
Compact and lightweight
Extremely robust
Perfect ergonomics
Attractive design
Excellent value for money
Technical specifications 
Trinovid HD: 10x42
Closest focusing distance: 1.6
Field of view: 113
Transmission: 90%
Eye relief: 15
Weight (in grams): 720
Length (mm): 140
Waterproofing (to depth in m): 4
Scope of delivery: Eyepiece cover, objective lens cover
Accepted Payment options
- Visa
- Mastercard
- American Express
- Visa Debit
- Bank Deposit