Manitoba Binoculars Harness/Strap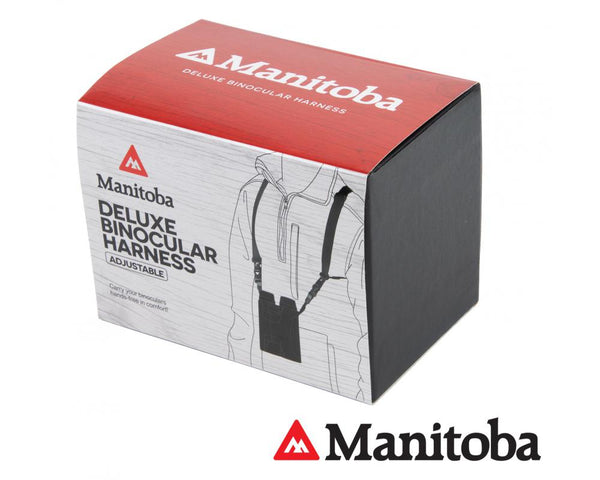 Carry your binoculars hands-free in comfort! Binoculars are very important and helpful accessory when you're out scouting in the hills during hunting, tramping, or hiking; it only makes sense that the Manitoba Deluxe Binocular Harness is an absolute must have! These are priced to sell.
No more having to flick your bag off or reaching around everywhere trying to grab your binos. With the Manitoba Deluxe Binocular Harness, you can keep your binos stored safely and securely right across your chest, meaning they are positioned perfectly for when you need them.
The Manitoba Deluxe Binocular Harness is a fully adjustable one size fits all of course, so you can create the fit that best suits you. It also features buckles which allow you to remove your binoculars from the harness so you can hand them over to your mate to have a look!
Features:
• Keeps your binos secure and close to hand
• Perfect for when navigating through tough terrain
• The quick-release attachment system fits binos of shapes and sizes
• Fully adjustable for optimal comfort and fit
• Lightweight, tough and durable
Note: Binoculars not included
Accepted Payment options
- Visa
- Mastercard
- American Express
- Visa Debit
- Bank Deposit