Manitoba Deluxe Rifle Sling Wide - Black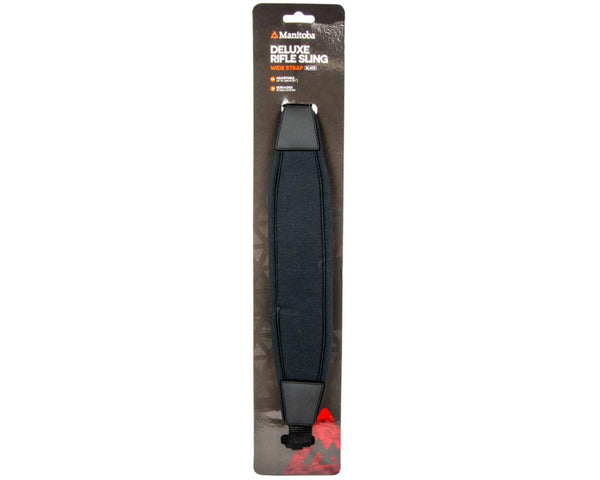 The Wide Deluxe Rifle Sling from Manitoba features quick-release metal swivel mounts that allow for hassle-free interchange between firearms. Adjustable, up to 120 cm in length, the thick padding on the non-slip shoulder pad is designed with all-day comfort in mind. Made from durable neoprene, the heavy-duty webbing and reinforced stitching means the Deluxe Rifle Sling is built to last!

Features:
• Quick-release metal swivel mounts
• Thick 15 mm padding for all-day comfort
• Ridged anti-slip shoulder pad
• Durable neoprene construction
• Heavy-duty webbing
• Reinforced stitching.
Accepted Payment options
- Visa
- Mastercard
- American Express
- Visa Debit
- Bank Deposit