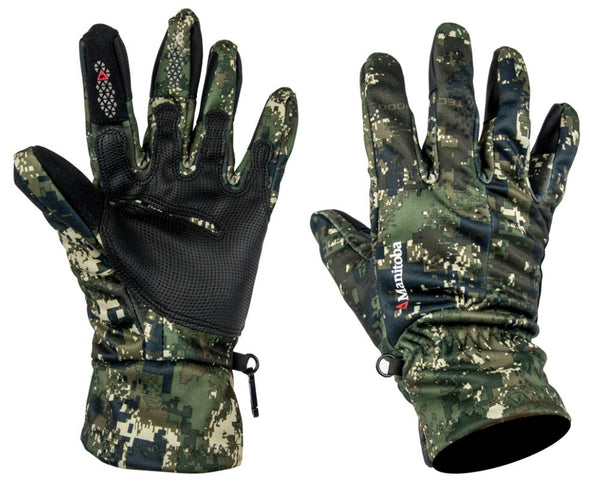 The Manitoba Shooters Gloves were developed by shooters for shooters. These gloves feature touch-pad fingertips on the forefinger and thumb of both gloves making them perfect for left and right-handed users. But more importantly, allow you to use a touchscreen device without having to remove your gloves. The Therm-Flex inner maximises warmth and flexibility while the breathable windproof outer shell protects your hands from the elements.

If you are looking for a pair of gloves with warmth, flexibility, and grip in mind, Manitoba has you covered.

Features:
• Touch-pad fingertips on the forefinger and thumb let you use your touchscreen device with your gloves on!
• Rubberised trigger grips on the fore and middle fingers
• Breathable windproof shell
• Warm Therm-Flex fleece inner
• Padded high-grip palm
• TECL-WOOD® camouflage
• 2-year guarantee of quality - If your Manitoba garment is found to be faulty in any way within 2 years of purchase, we will repair or replace it.
Accepted Payment options
- Visa
- Mastercard
- American Express
- Visa Debit
- Bank Deposit