Night Saber Laser Bore Sighter *Choose Size*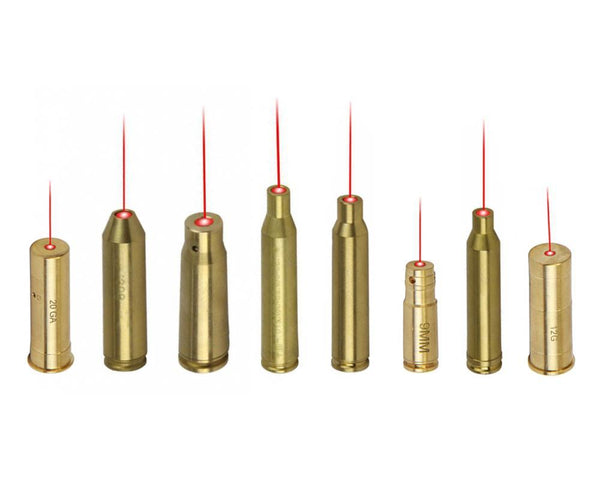 Sick of wasting time and ammo sighting in your rifle or rifles? Here is a fast and simple solution. The Night Saber Laser Bore Sighter easily allows the shooter to zero in laser sights or scopes effectively without actually firing the firearm. 

It works by placing the unit inside your chamber, close the bolt (if you can) and align your scope to the laser. Sighting distance may vary due to lighting. For best results sight in at 10-15 meters and shoot at 25 meters. Make necessary adjustments from there. 

The real benefit of this laser bore sighter is that it gets you on the target paper from the start. Not having one will only waste ammunition in a desperate and frustrating attempt to try track your zero. 

Available in the following calibres: .12ga, 20ga, .223, .243/.308/7mm-08, .270/25-06, 7mm/300 Win Mag, 7.62x39 and 9mm.
Specifications:
• Material: Brass
• Laser Wavelength: 635-655 nm
• LED Type: Visible Red Laser
• Sighting Range: 10-75 yards
• Dot Size: 1.5" @ 100 yds
• Maximum Power Output: <5 mw
• Batteries (included): 4x AG3 (12GA & 20GA) or LR41
Accepted Payment options
- Visa
- Mastercard
- American Express
- Visa Debit
- Bank Deposit