Outdoor Outfitters Mustelid 150 Trap *Rats, Stoats, Hedgehogs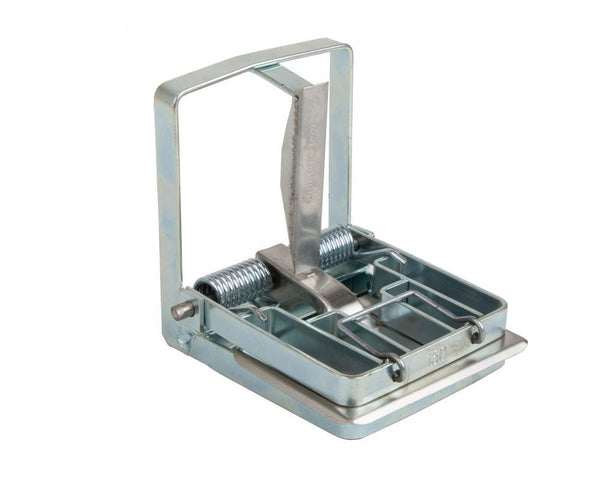 Keep your property pest-free without the use of poison with this humane, easy to set up trap.
The 150 Mustelid traps are designed to humanely kill common pests, such as; rats, stoats and hedgehogs. Produced with fully stainless steel plates and zinc coating, these ergonomically designed traps allow for ease of usability.
The 150 trap was designed by the Department of Conservation as the industry standard for humanely killing stoats, hedgehogs and rats.
DOC 150 traps are used all over the country by conservation groups, professional pest control operators, farmers, and of course, the Department of Conservation. 
This trap is of strong quality - It is made of zinc coated steel with a stainless steel trigger plate to help resist corrosion. It also has a high strength stainless steel spring.
Dimensions: 12.7cm W 14.5cm L 14cm H
Important note: This trap needs to be placed in a DOC approved enclosure to minimise the capture of native birds or pets. 
For more details see: bit.ly/doc150trap
Accepted Payment options
- Visa
- Mastercard
- American Express
- Visa Debit
- Bank Deposit