Primos Trigger Shooting Stick: Gen 3, Tripod - 24" to 62"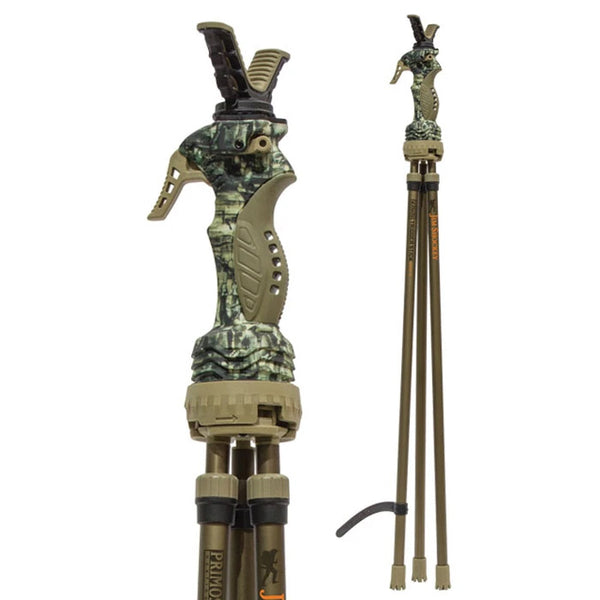 Like every Trigger Stick, the new Primos Trigger Stick Gen 3 adjusts to your desired height with just one hand and the pull of a trigger. The new Locking Leg Angles give you more stability at more angles in the field. The new Quick Detach Yoke System with Integrated Lock makes it easier than ever to switch from gun to optics and back again. Smoother panning action helps you rotate, scan and find your perfect shot effortlessly. Its the next level of Trigger Stick to give you the next level of confidence in every shot in all terrain standing, sitting, or kneeling!
Features:
• New Quick Detach Yoke System with Integrated Lock
• Both V-Yoke and Optics/Camera Mount Mount included
• New Leg Angle Lock
• New Contoured Grip with No-Slip Backbone
• Strengthened Rotating Joint for Smooth Panning
• New Heavy Duty look with Dark Earth Accents
• Height adjusts from 24" to 62".
Accepted Payment options
- Visa
- Mastercard
- American Express
- Visa Debit
- Bank Deposit