Victorinox Paring Knife Wavy Edge 8cm/10cm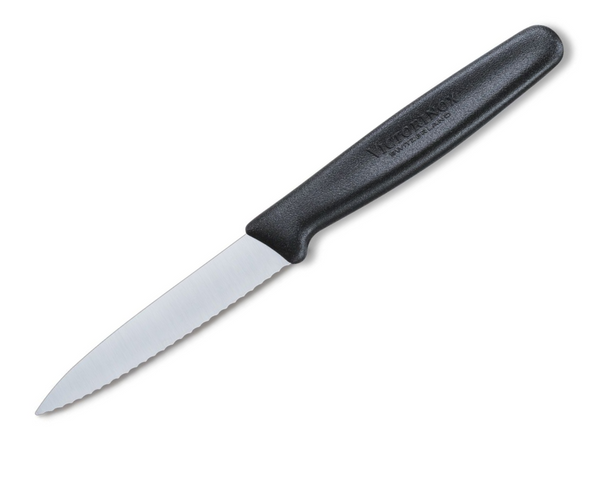 Victorinox use the finest steel that is precisely hardened before being subjected to several rigorous quality controls. Every new Victorinox knife is razor sharp. For more than 100 years Victorinox knives have been the choice of butchers, caterers, and professional chefs worldwide.
The wavy edge paring knife by Victorinox is ideal for chopping small vegetables, fruit and meat. The blade is 8cm or 10cm in length and has a polypropylene handle for comfortable grip. It is a high-quality knife designed for the commercial kitchen.
Features:
8 cm & 10 cm Blade
Serrated 
Accepted Payment options
- Visa
- Mastercard
- American Express
- Visa Debit
- Bank Deposit