Victorinox Swiss Classic Foldable Paring Knife | Choose Colour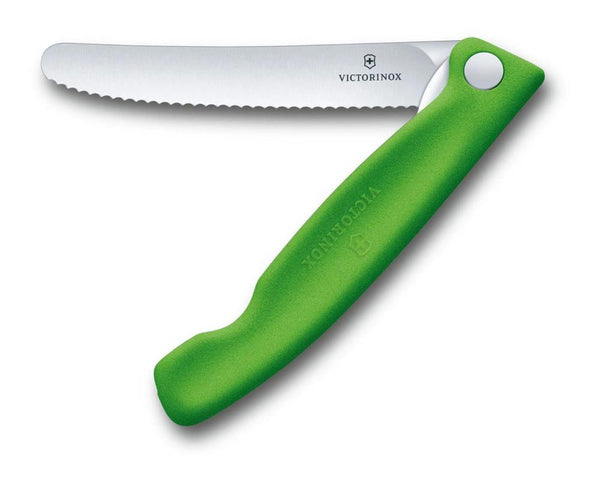 Foldable and Lightweight Paring Knife
Pared back in form but expressive in personality, our Swiss Classic Foldable Paring Knife does multipurpose its own way. You'll quickly see it as your new 'take-anywhere blade' thanks to its standout quality wavy edge and supreme versatility. What's more, a kaleidoscope of six colorful handle options injects a sharp and sassy attitude into this hardworking paring partner. Take on the fruit bowl, forest or field with absolute confidence.
Features:
The compact and practical take-anywhere knife for peeling and chopping fruit and veg
Swiss made paring knife with wavy edge
With stainless steel blade that folds safely into the handle
Specifications:
Height: 0.5 in
Length: 5.1 in
Width: 9.4 in
Weight: 1.5 oz
Forged: No 
Type of edge: Wavy edge 
Length of blade: 4.3 in
Material: Polypropylene (PP) 
Color: Black, Green, Orange, Pink, Red
Dishwasher safe: Yes 
Accepted Payment options
- Visa
- Mastercard
- American Express
- Visa Debit
- Bank Deposit