Rescue Me PLB 1 - Personal Locator Beacon *NZ Coded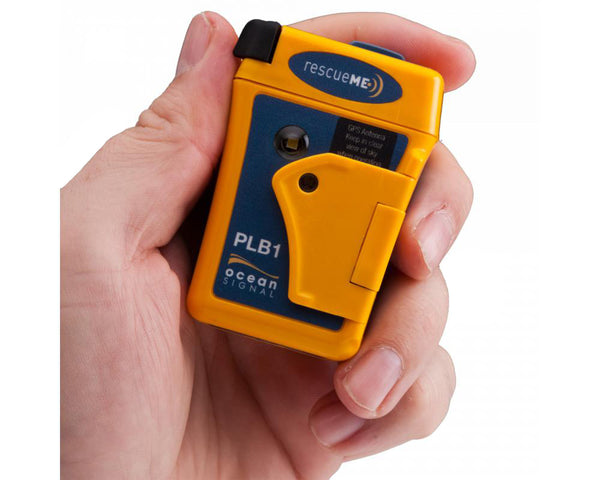 NZ CODED UNIT
The PLB 1 is jam packed full of features that are designed to make sure that you can be located in the case of an unfortunate event. The PLB 1 is small and easy to operate with just one hand, making it perfect to clip on the belt, chuck on the side of your pack, on the mast of your ship, or the bars of your bike.
The PLB is a fantastic unit that could save your life and no hunter should be without one. It could mean the difference between leaving the bush again, or not - don't take the chance.
Wherever you are, at sea, on land, the rescueME PLB1 provides the reassurance that global emergency services can be alerted by the press of a button.
The rescueMe PLB1 can be operated with a single hand in even the most challenging situations. A simple spring loaded flap covers the activation button preventing inadvertent use.
PLB1 works with the only officially recognised worldwide dedicated search and rescue satellite network (operated by Cospas Sarsat). As this is funded by governments there are NO CHARGES to use this service.
When activated the rescueME PLB1 transmits your position and your ID to a Rescue Coordination Center via satellite link. Rescue services nearest to your are promptly notified of your emergency and regularly advised of your current location to assist prompt rescue.
Features:
- 30% smaller (typ) by volume
- Easily fits in lifejacket
- Retractable Antenna
- 7 Year Battery Life
- 7 year warranty
- 24+ hour operational life
- High brightness strobe light >1candela
- 66 channel GPS receiver
- Unique mounting clip
- Operates on the global Cospas Sarsat rescue system
- Free to use, no subscription charges
- Supplied with free flotation pouch
Comes with belt band, float bag, and belt clip

Technical Specifications:
- Satellite Tx - 406.040MHz, 5W
- Homing Tx - 121.5MHz, 50W
- Operation Life - >24 hours @ -20C
- Weight: 116g
- Dimensions: 75mm x 51mm x 32mm
- Waterproof
Accepted Payment options
- Visa
- Mastercard
- American Express
- Visa Debit
- Bank Deposit